1 Hour Glasses | Same Day Glasses In San Antonio
If you live in San Antonio, Texas and by unfortunate circumstances end up with broken or lost glasses and worry about how your daily activities will be affected, we have great news! Here at Mi Vision Eye Care, we offer same day glasses and one hour glasses in San Antonio for most prescriptions! 
We are one of the few opticals near you that will make your glasses under one hour with the latest technology and crafted to optical precision. We have affordable prices, and no insurance is needed.  
Rest assure that your glasses will be ready in one hour because if not, you do not pay!  Our policy is to make glasses under one hour of you do not pay, just to give you peace of mind that we do mean business and value your precious time.
Most of our patients will walk around the mall and wait within an hour to be called and have their glasses ready! It is that easy — you do not have to wait days or weeks anymore. We also offer same day eye exam appointments, and our eye care practice is open 7 days a week for your convenience.
On-site Lab For Same Day Service For 5000+ Eyewear
At our eyeglass store near you, we have the largest selection of the most affordable frames and designer brands for every face shape, style and price. In case you prefer other treatments to your lenses like photochromatic, blue filter, progressive or bifocals we still can give you temporal plastic lenses until your desire lenses arrive.  We have glasses in stock ready to be deliver within one hour plastic lenses and polycarbonate with antiglare lenses.
We have over 5,000 thousand brands and non-brands glasses in stock. We are the only authorized retailer of Gucci, Versace and Cartier! Some of the brands we carry include:
Gucci

Dior

Dolce & Gabbana

Prada

Versace

Yves Saint Laurent 

Ray-Ban
Tiffany
Bebe
Coach
Burberry
Balenciaga
Emporio Armani
Oakley
Michael Kors
Tiffany & Co.
And more!

Rest assured, we will have the frame and styles that fits your personality and can be delivered to you the same day! We are a locally veteran owned family practice where we will listen to your concerns and receive a personalized service of a private optometry practice with a boutique premium eye care experience.
Whether you require a nearby eye exam, eyeglasses in an hour or need a new pair of cool sunglasses, we invite you to come to our practice and optical boutique to receive the quality attention you deserve. We are committed to excellence and obsessed with customer satisfaction for your family's complete eye care needs. 
Services we offer for same day:
Single vision glasses with plastic or polycarbonate lenses.

Routine and comprehensive eye exams with dilation of pupils.

Contact lenses exam for all kinds of soft and RGP lenses.

Medical Eye Exams including removal of foreign bodies and retinal evaluation.

Optical Coherence Tomography (OCT), Humphrey Visual Field Analyzer.
What Type of Glasses Are Done Within 1 Hour?
There are many eyeglass stores in the U.S. that offer same day service with an on-site lab. We have an in-house lab with great capabilities to make glasses under one hour for prescriptions with astigmatism of up to -4.00 and spherical powers of +/- 6.00.  Higher prescriptions will have to be deliver in 3 to 5 business days.
We will make your glasses of either plastic or polycarbonate lenses with basic antireflective coating and premium special antireflective coating (Oleophobic, hydrophobic, anti-static and scratch resistant)
We do not make bifocals, progressives, or transitions glasses under one hour.
So whether you need to see an eye care provider in San Antonio Texas, we are an optical boutique offering same day eyewear.
What to Expect During Your Same Day Eye Exam at Mi Vision Eye Care
We recommend you make your appointment online or by calling 210-923-2020 since walk-ins may take longer and will be seen as they come.
When you come to the reception, you will fill out some basic personal information and the office assistant will proceed to take you to the pre-testing room before you see our local eye doctor.
Then, our San Antonio optometrist will listen to your concerns and after the eye exam is done, he will discuss the best options for your needs and will make a recommendation on the type of glasses or contacts you need.
The last part is the fun part: look for an awesome pair of eyeglasses that fits your personality. One of our team members will be happy to assist you. After measurements are taken, you are free to either wait in the office or walk around the mall while we make your glasses. If you decide to leave, we will call you as soon as they are ready.
Why Our Eye Care Center Is The Best Option Nearest You
We are open EVERY DAY including Saturday, Sundays and OPEN LATE!

Affordable Prices & Specials in San Antonio. No Insurance Needed! $59 Eye Exam, $129 Eye Exam & Glasses, and several ongoing promotions.
Our doctor welcomes walk-ins and same day appointment without insurance
Todos hablamos perfectamente el Espanol, incluyendo nuestro doctores
Most single vision glasses done under ONE hour depending on lens treatments
Brand glasses with an optical boutique experience
One of a kind optical with over 5 thousand glasses on stock
Real doctor that will listen your concerns and cares about your eye health
Locally veteran optometry practice in San Antonio, Texas
Contact Mi Vision In San Antonio For Glasses Under An Hour!
Please do not hesitate to contact us for more information or any questions you may have.  Call 210-923-2020 or book your appointment online! We are looking forward to seeing you soon!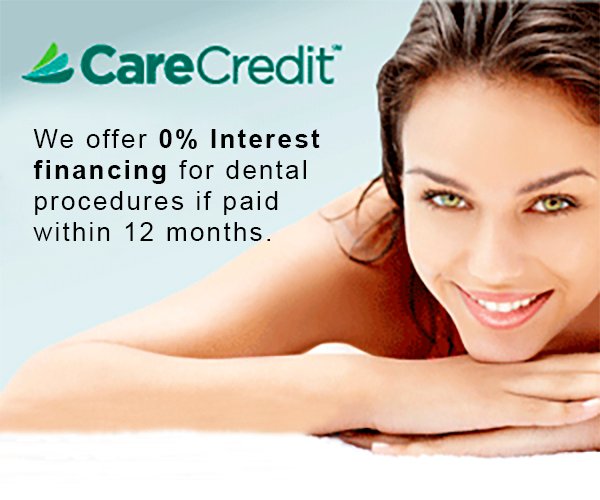 Book Your Exam Appointment Online
We are centrally located at 4522 Fredericksburg Rd, 78201, just off i10 and 410, which means you won't have to drive far to see an eye doctor nearest you on the same day. Call now to schedule your appointment or book online!